A relatively new friend who I told that I'm now coaching people with CFS just pointed me to this interview with Harvard neuroscientist Dr. Michael Van Elzakker, who hypothesises that CFS might be caused by an infection of the vagus nerve.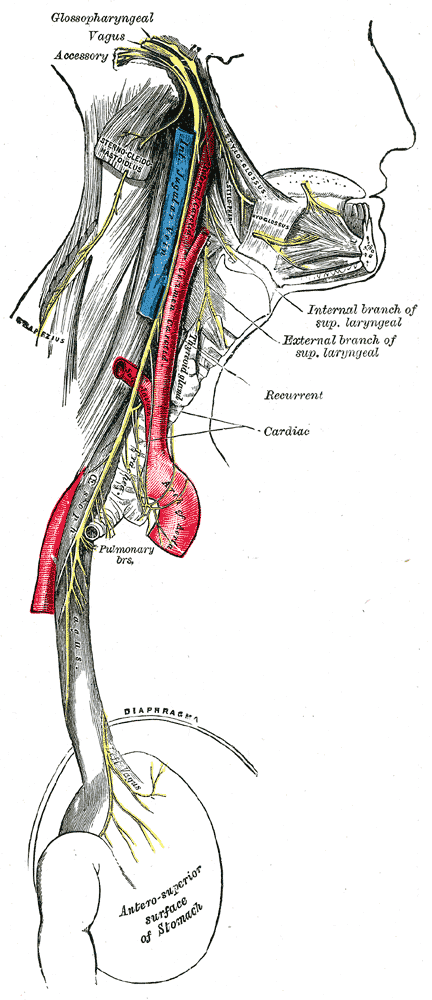 Listening to the interview, it sounds like a pretty compelling theory. On the same day, another friend of mine who has suffered depression and fatigue for a long time messaged me to say that supplements he was taking to boost his acetylcholine, which happens to be the principal vagal neurotransmitter, are working wonders for him.
This article suggests that acetylcholine can also be boosted by being kind and compassionate to others, which could explain why I feel better physically when I'm putting my attention on helping other people. It also mentions chanting; I joined a chanting/kirtan group a few months ago, and find that singing just plain feels good. Perhaps the reason it feels good is because it stimulates the vagus nerve.
If doing this reduces the stimulation/inflamation/whatever-mechanism-makes-us-feel-bad then the symptoms lessen because the brain no longer believes that the body is under attack. I've noticed for a while that we get symptoms when we're under stress, like people with HSV-1 get cold sores when under stress. Most of our stress is interpersonal (I heard someone once say "all stress is social"), which could explain why the assertiveness keys of Mickel Therapy seem to work.
I also really liked Dr Van Elzakker's compassionate attitude to people with CFS. Researchers seem to come in for a lot of criticism online, and it's awesome to hear him saying things like: "If your doctor believes that your condition is psychological, fire them." He also had some good practical advice for dealing with symptoms while waiting for the magic cure. I found just listening to the interview gave me a greater sense of inner peace about the whole thing.