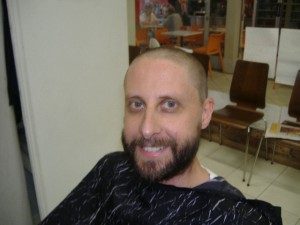 Ok, so here it is… my new hairstyle. I've been getting some pretty good feedback on it, and usually the person involved manages to keep a straight face.
In acting class today, the teacher asked: "Have you had a haircut Graham?". He was serious!
It's not too late to sponsor me to raise money for The Leukaemia Foundation. Help take your mind off Chronic Fatigue by clicking here and giving generously.
If nothing else, I've raised some cash for a worthy cause, and learned to spell "Leukaemia" correctly.