Stress can make you sick, and being sick all the time is stressful. I can see how that can become self-perpetuating. One of the antidotes to stress is to share what's going on for us with other people. A burden shared is a burden lightened. This goes against my suck-it-up-boy programming, which is another reason to do it, to break the emotional isolation cycle.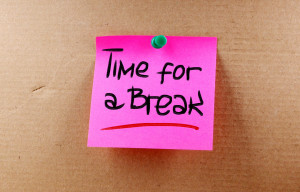 So here's what I've been dealing with in the past week:
Serious doubt about whether I can pursue comedy right now, given my current physical health situation. I've done a couple of open mike gigs lately, and they went well; but I just didn't enjoy them. I might have to stick to watching comedy for the time being.
Having a constant tension headache which sometimes makes my belief that everything is perfect as it is, challenging.
Putting my original SELP project on hold because I feel inauthentic, I hate sharing about it, and I feel like I've done my old pattern of taking on something that then overwhelms me.
Tweeting an offer to register my first paying coaching client saying that I coach people to help them recover from chronic fatigue syndrome, and getting hate tweets in response.
Writing a blog article about the impact of hate & criticism from strangers on me, and enjoying some new connections with other people struggling with the same issue.
Really enjoying seeing the progress that my existing coaching clients are making.
Having one of my coaching clients drop out, and needing to replace them in order to get my coaching qualification by the end of the year.
Getting an angry email from a client about something I said during our session.
Talking to a new male friend (who I am hoping to recruit as a paying coaching client) about the impact of our families of origin, upbringing and bullying at school; and waking up with a headache the next day. Every time I see or talk in depth about my mother, I end up with a migraine.
Putting my feelings on the line by telling a very close friend that I love her, and then feeling super awkward. Telling her I need some time out to let my feelings for her fade. (She has a boyfriend, and lives overseas; so not exactly surprisingly, but I told her because I needed closure one way or another)
Attempting to move on emotionally. Meeting other girls, and finding my old panic arising again to stop me in my tracks. Feeling super frustrated with myself over the times my fear blocks me from connecting with other people.
Feeling inspired to record some of the music that I play, and even make my own music video.
Feeling anxious that Christmas is coming up, and a long-standing conflict with my mother is unresolved.
Questioning whether The Landmark Forum is really an emotionally safe environment that I would want to recommend to other sensitive people. The teaching is great, but the way Landmark deals with emotions doesn't feel safe to me.
Having my 30 year high school reunion. I kinda thought I'd have my shit together by Back To The Future day.
Feeling emotionally exhausted from all the above.
Misplacing my hover board.
What have you been dealing with?