One of the biggest challenges for me in dealing with Chronic Fatigue Syndrome was managing my emotions, which were often overwhelming. I felt tremendously lonely and isolated, not just because I was so sick, but because I felt that nobody really understood what I was going through. The only people who came close to understanding were other people with CFS themselves, yet I found that many other sufferers weren't dealing with their emotions well either and in many cases I felt even more drained by being around them.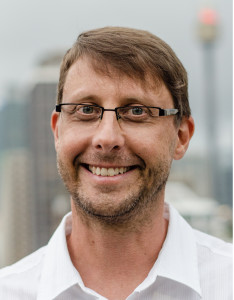 I had experienced anxiety, depression and emotional difficulties before coming down with CFS, so I was open to the idea that emotions played a key role in the illness somehow. Even if emotions are merely a symptom, they were still very challenging to deal with so I studied emotional intelligence, emotional healing, empathic connection, stress management, trauma healing, assertiveness, conflict resolution and nonviolent communication to find ways of healing my own emotions and connecting more deeply with others.
Now that I'm about 80-90% recovered, I realised that completing my recovery meant shifting my focus away from myself onto helping other people get better faster using using what I've learned. So now I offer emotional support and recovery strategies such as:
Dealing with challenging emotions like anger, fear and sadness
Learning to say "No"
Putting your health and well-being first
Stopping other people's stress from entering you life
Identifying triggering situations, and implement strategies to avoid them
Dealing pro-actively with challenging situations that arise anyway
Being assertive with people who treat you in ways you don't like
Breaking negative thought patterns
My clients are all intelligent people who already know intuitively that this is what they need to do; but it's challenging to do all this by yourself with no support. Often well-meaning people around us with their own agendas unwittingly cause us even more stress, making our situation worse. I act as an impartial sounding board and remind you what is really important to you as you break self-defeating patterns of behaviour.
I resisted coaching other people at first because I'm not yet 100% better, but all my clients really appreciate that I know what they're going through; because I'm going through it too. If you have any doubt, just check the archives and read about my journey on this blog. I have very few really bad days now, and I'm well enough to offer emotional support to people like you.
I am not offering medical treatment; what I do is teach you how to deal with the emotional overwhelm that I suspect keeps our nervous systems on high alert.
Here's some feedback from my clients when asked what they appreciate about my coaching:
Graham is really great at asking the right questions that get you thinking. His communication skills are also excellent, and that is a great motivator for me to improve my own. I am grateful that Graham is such a terrific and empathetic listener. He has definitely found his niche with this style of coaching, as he is a true natural at connecting and helping people in this way.
And:
Being a great person to talk things through with, for helping me to find solutions and for working with me to develop in particular areas of my life, i.e. communication. Graham has given me useful tools to manage day-to-day and has got me thinking more about setting goals and working towards the future. I am grateful to Graham for taking the time to coach me, and for his friendly and honest approach.
And:
Letting me know he wants me to have more of the life I wish for and encouraging me to express how I feel about my feelings, not how I think about them and for pointing out the language I use can create stress for me.
Read more about how coaching works, my typical client and what it costs. If this resonates with you, enter your details to arrange a free 30 minute Skype consultation to see if I can help support your recovery from Chronic Fatigue Syndrome: