One of the most challenging symptoms that I experience with CFS is anxiety: it's like having a moderate panic attack that just doesn't ever really go away. The intensity varies a bit, but it always seems to be there in the background, ready to rear its ugly head.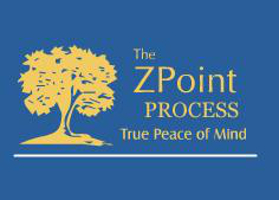 I recently had a comment from a reader of this blog recommending something called "zpoint". So I contacted the guy behind it, Grant Connoly, to request a review copy of one of his products. He offered to give me a free session in return for an article about my experience with it, and this is that article.
I can't claim to be an expert in zpoint after only one session, but a lot of what Grant said during the session really resonated with me. Having grown up in an environment where nobody expressed their emotions cleanly, I learned to suppress, repress and internalise mine. It makes sense to me that CFS hit me after several years of therapy when I started to unlock the roots of my repressed emotions, especially anger; the emotion I've forced down the hardest.
Zpoint is a subconscious program for releasing our attachment to repressed emotions; even the ones that we don't remember or realise are still trapped inside us. This makes sense to me, since emotions operate in our unconscious mind and we don't generally have direct conscious access to what's going on down there. Furthermore, emotions have physical sensations attached to them, and it makes sense that if the emotion is trapped in our subconscious, then the sensation will remain trapped in our body too. The relief that we feel from releasing our repressed emotions happens in the body because it releases the associated inner-conflict that causes tightness in the body.
I recall Ashok Gupta's comment during the Soften and Flow meditation that unpleasant symptoms represent trapped emotions. But the Gupta Program doesn't go as deeply into this idea as zpoint does.
My best guess is that I'm still carrying some anger in my body, and Grant suggests that if we have a hunch that it's there, then it probably is there. I notice anger popping into my head a lot when I think about my family, and anger is the flip side of anxiety since they're both generated in the amygdala which triggers our fight (anger) or flight (anxiety) response. This would explain the tense feeling that I still have in my head most of the time.
Another principle that resonated with me is that when we repress unpleasant emotions like anger, sadness and fear because we don't want to feel them, we end up suppressing the pleasant emotions like excitement, peace, love and joy too. Learning to release the unpleasant emotions frees us to have more pleasant emotions as an extra bonus. Having felt totally self-conscious about expressing any emotion in the past, this made complete sense to me.
During my zpoint session with Grant, he installed the zpoint program for releasing emotions in my unconscious mind. It consisted of visualising a releasing circle in front of me, and then commanding my unconscious to release any and all emotions into that circle. He then took me through the releasing process, which was very gentle and easy.
The process begins with the facilitator counting down from 10 to 1, and then giving instructions to and asking questions of my subconscious, to release my attachment to any and all emotions it was still carrying. All I had to do was mentally repeat the cue word "Yes", while Grant directed my subconscious mind to release all the emotions that I have trapped in my mind and body.
Each process took about 6 minutes, and we repeated it several times over a session that lasted almost an hour. Each time we focused on a different issue based on questions Grant asked me. For example, one process focused on releasing the emotions that I have about releasing other emotions.
By the end of the session, Grant said he felt buzzed, and that he knew that meant I was releasing emotions. From his perspective, zpoint was working its magic. I felt calmer, but couldn't help but notice my rational-minded scepticism encroaching. We put that in the releasing circle too.
I only had one session with Grant, and don't know how many it typically takes to release a lifetime of emotional repression. The zpoint FAQ says "You should see significant positive results within the first 60 – 90 days". I'm not new to the whole emotional release thing; I've had a great deal of therapy and tried virtually every emotional release process known to man, so I was curious to see how zpoint worked and what it could do for me.
It's 8 weeks later now, and I do feel calmer, less anxious and less angry. I still use the zpoint program frequently by repeating the cue word "Yes" to myself when I'm feeling really anxious. It also reinforces my belief that the best way to deal with CFS is to accept it, not to fight against it: Say "Yes" to the symptoms, because they have something valuable to teach us. This also seems consistent with the idea behind Mickel Therapy, although Mickel is a bit more proactive about working out what exactly the symptom is trying to say.
Since my zpoint session I've also been meditating; using guided relaxations and visualisations; playing music; practising Tai Chi; watching comedy; and finally decided to stop pushing myself and just rest, sleep and relax until my cold-like symptoms go away. So I can't promise that the improvement is solely due to zpoint, but I do think Grant is onto something and am grateful that he gave up his time so I could learn another way of letting go of anxiety and other distressing emotions.
If you're finding anxiety difficult to deal with, I recommend checking out zpoint at zpointforpeace.com. Leave a comment letting me know how you go if you try it.