Hi there, my name is Graham.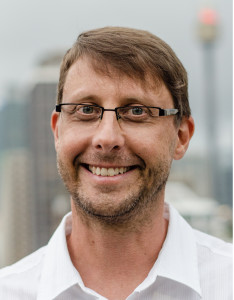 I came down with Chronic Fatigue Syndrome on 9th March 2008. I know the exact date, because I remember developing a cold or flu-like illness on the last day of the 2008 Womadelaide World Music Festival. I have been ill ever since. My symptoms are basically the same as what I normally get when I have a bad cold: runny nose, cough, sneezing, sore throat; plus fatigue like you wouldn't believe. The fatigue is worst usually for a day or two after any physical exertion.
Prior to suffering from CFS I had a very active life, going dancing several nights of the week, playing in a band, and going to the gym 3 times a week, including a weekly personal training session. CFS changed all that…
Chronic Fatigue Syndrome (CFS, ME, ME/CFS, CFIDS; I don't care what you call it) is far and away the greatest challenge I have ever faced. I've tried a bunch of treatments and been to many doctors, specialists, and alternative health practitioners. I've improved my diet, taken drugs, vitamins, supplements, homeopathic remedies and all sorts of crazy wacked out stuff.
In late 2009 I came across references to the Gupta Amygdala Retraining Programme on the ChronicFatigue treatments forum, and recognised a strong match to my symptoms. Ashok's description of the cause of CFS as a self-perpetuating stress response centred on the Amygdala in the brain also made logical sense to me… not like some of those nutty alternative health cures I've tried or energy healers I've visited. He recommended committing to the programme for at least 6 months, which sounded like a hell of a long time to stay focused so I set up this blog to track my progress and help keep me motivated.
I originally intended to keep blogging for 6 months.
That was 6 years ago now.
During that time the most challenging thing has been dealing with my emotions. I have always been a sensitive person who felt ill at ease in a world that often seems emotionally disconnected, and so I escaped into my intellect as an adolescent and lived there for most of my adulthood.
CFS forced me to confront the feelings that I had managed to avoid for a long time and I began studying emotional intelligence in detail. This includes the impact of early life trauma, emotionally unavailable parental figures, emotionally disconnected family members, mental illness, anxiety, depression, bullying, social anxiety, social isolation, stress, shame, guilt, fear, anger, sadness, the physical effects of emotional suppression/repression, emotional healing, somatic experiencing, music therapy, comedy therapy and a wide range of nervous system and mind/body therapies.
You'll find a lot about these topics and my evolving understanding of them on this blog.
As of September 2016, I'm about 70-90% recovered, depending on when you ask me, and figure the rest is just a matter of time. To complete my recovery, I've now shifted focus from myself to passing on what I've learned to others by offering emotional support and coaching to people with CFS. My typical clients are highly sensitive people like me with some kind of early emotional attachment trauma, like growing up with a controlling mother. I focus on dealing with the difficult emotions often overlooked both in western society generally and in many CFS treatment programs.
If something you read here resonates with you and you'd like to talk on Skype, please contact me.
Talk soon,
Graham